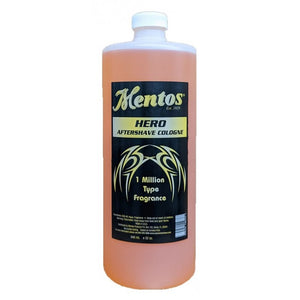 Old school style with a new school smell from a trusted line of Mentos After Shave!  This is the classic Paco Rabanne fragrance type!

The general purpose of aftershave is two parts:

First: completely clear out your pores of any bacteria that was hanging around from the razor blade shaving cream.

Second: seal up your pores to prevent any additional dirt or bacteria from coming in (tip: the ingredient that does this in aftershave is normally referred to as an astringent).