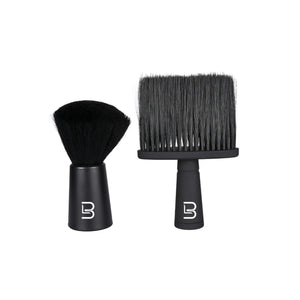 L3VEL3™ Neck Duster Brush Set | Haircut Cleaning Brush Kit | Barber Brush
Elegant and professional, with its black, heavy duty all-resin handle, strong stand-alone stand-up base, this professional-grade brush kit is designed to fit comfortably in your hand. The all-resin handle offers significant benefits over wooden hair cutting brushes as it is long-lasting, resistant to water and won't deteriorate over time.
Comfortable, and durable grip
Professional sturdy, elegant look
Strong stand alone stand up base
Soft hair bristles which ensures easiness on skin
Dimensions: 6"  and 5" respectively.
Color: Black.
Package includes 2 x hair duster brushes.